Preacher Hank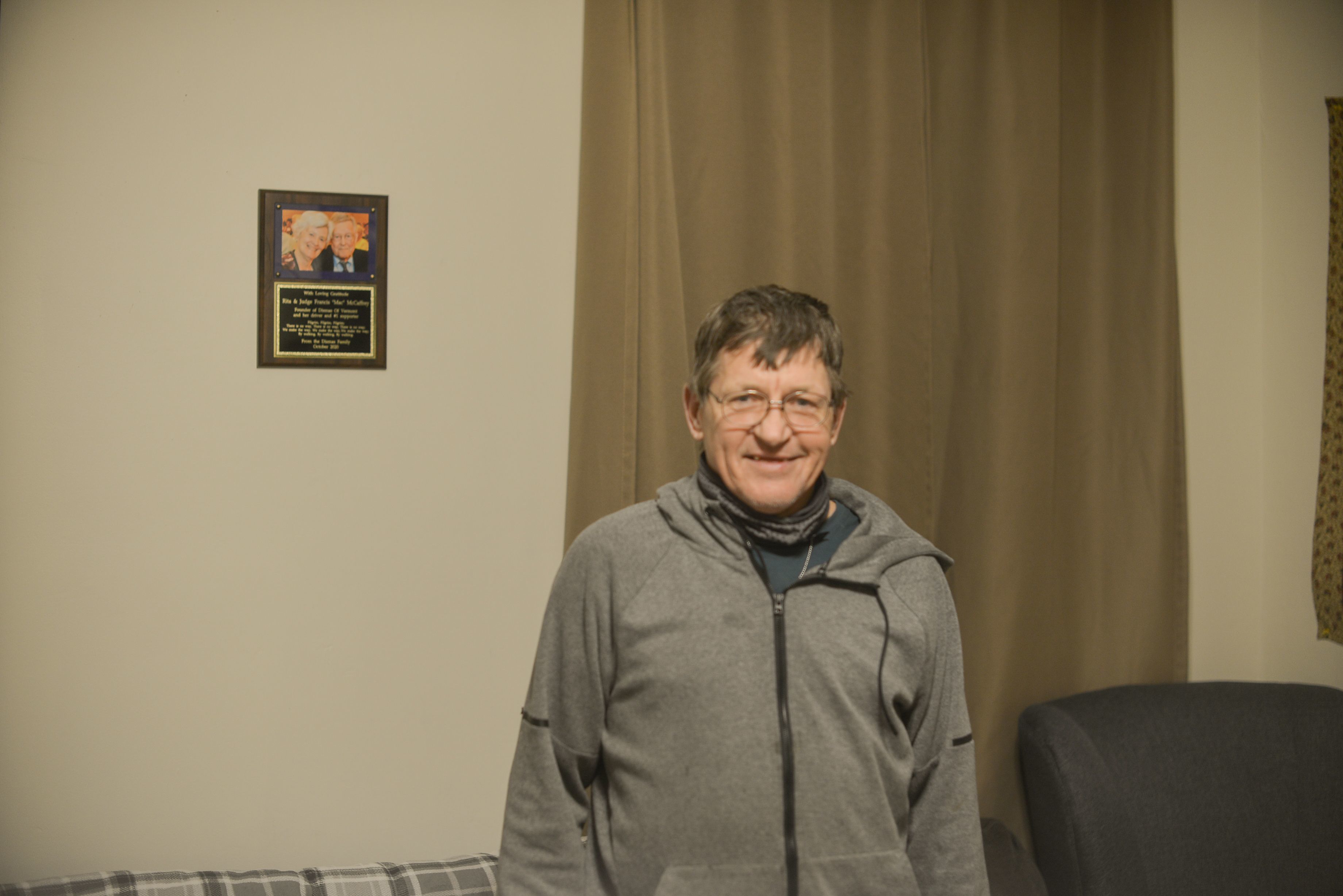 The support I'm getting allows me to make time to get myself back on track. Before my relapse, I worked at Turning Point where I made the most out of my day helping other people. I heard about Dismas houses and didn't know a lot about the housing process. I was familiar with a few of the recovery homes in the area. One of the reasons I was thinking I didn't want to go to Dismas was because I had lived in a rooming house before, but this is nothing like a rooming house, the guys that stay here keep it clean.
At Turning Point they'd call me "Preacher Hank" because I always prayed for the recovery and wellness of all the people I worked with. My faith has been a beacon in my life. I'm blessed and highly favored and the support and kindness of the people around me are a reminder to keep positive.
My life before Dismas was 40 years of chaos and bad decision-making. So, when I relapsed after being clean for so long I was hard on myself and avoided support. I went missing for 10 days on a binge. My decisions made me feel like I was outside of the reach of support. At the end of my time away I called my mother for her words of support. I realized that I had to get help because I was so stuck on not getting it; sometimes the best thing to do is something you might not want to. I contacted my parole officer and Turning Point about the situation. They had put a warrant out for my arrest and I was recognized by the local chief of police and was taken in. 
Once I arrived at Rutland Dismas House, I sat down in my room and thought to myself about how good it felt to be in recovery and how much it fulfilled me. Before I entered the house I wasn't sure what to expect. I knew Eric, the House Director, so I wasn't nervous about the transition. I had heard a lot about what Dismas did for its residents, but experiencing the support at a Dismas House is different.
I knew who to go to for help, but it was hard for me to reach out and ask for it. My original time at the house was supposed to be 3 months. A week before Christmas I chose to extend it closer to a year. 
In my first 3 months, I got to understand that what Dismas provides is space and time for me to get back on my feet. I'm able to focus on my mentality with less stress than if I didn't have this space to live in. Once I reached out for support blessings came my way. 
Feeling Seen: How Dismas Creates a Positive Environment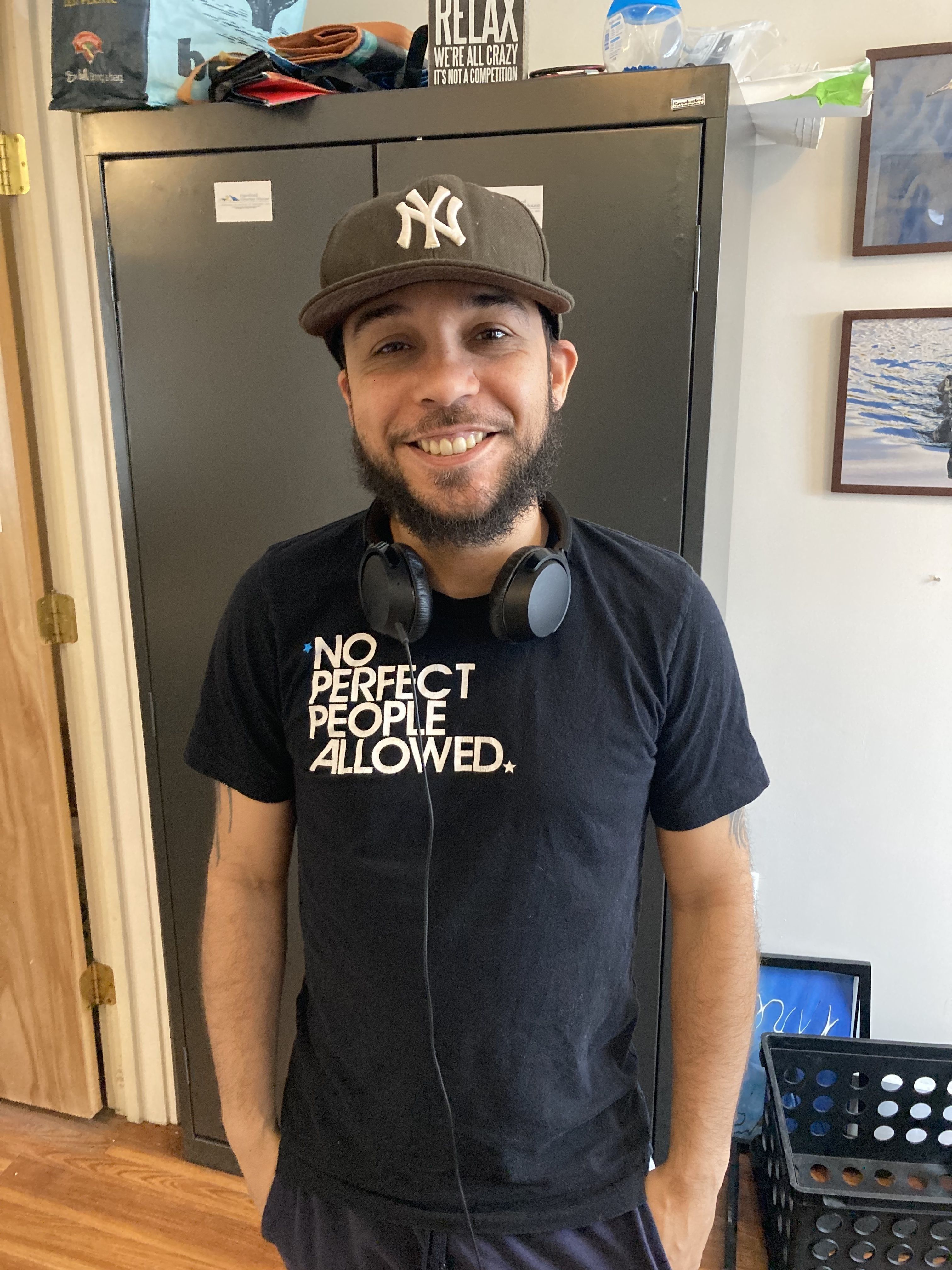 My story starts in the city of Philadelphia, where crime and drugs were a dangerous influence on my childhood. I grew up losing friends and family to gang-related crime. When I was young I was a rebel. My dad was a pastor and my connection to the church helped me maintain my faith and continues to be a source of positivity in my life. I'm very humbled by the support I receive here at Hartford House from fellow residents, staff, and community members. This is why I'm so grateful for Dismas. People here work to ensure I have the resources necessary to take the next steps forward.
Though my dad was a pastor and I was brought up in church I had been a rebel growing up. My connection to church became a source of positivity and guidance. 
In my life, everyone told me when I was making mistakes, but never took the time to let me know why. Now that I have more experience from the mistakes I've made I'm confident I can make better decisions. Because of my attitude, I saw myself in situations that were not good for me. I lost a childhood friend in a drive-by and she took her last breath in my arms. I realized in that moment of loss that the street doesn't love you, it only takes the ones that love you away. This changed my life and I needed to find better influences to get me to better places.  Because of my experience with loss and bad choices, I can give good advice to others in a way where they hear it. 
Now that I have a son, making sure I get myself together is the priority. I remember thinking when in jail, "what am I supposed to do when I don't have an opportunity?". Thinking through the final days of my time before entering society I thought I had no options and worried about how I was going to get my life back on track after being labeled a felon. I felt marked and ignored. At Dismas, I feel seen and heard. Whether I'm at dinner, a house meeting, or a one-on-one with staff, my words are being considered.
Now I think differently. I'm not just making better decisions for myself, but also for the friends and family that I've lost. I want to make a better world for my children and give something back to the community. I want to give advice to youth that have the same lack of guidance in life and help them make better decisions. 
I'm new at Hartford Dismas House, but I have a great feeling that this is my opportunity to get my life straight. It's been very long since people treated me with so much kindness. I'm thankful for the support I get from my fellow residents, staff, and community members. I feel ready to start the journey to my new life. 
By: Edgar Quinones, Hartford Dismas House Resident
"Dismas is giving me a chance to do something better with my life"...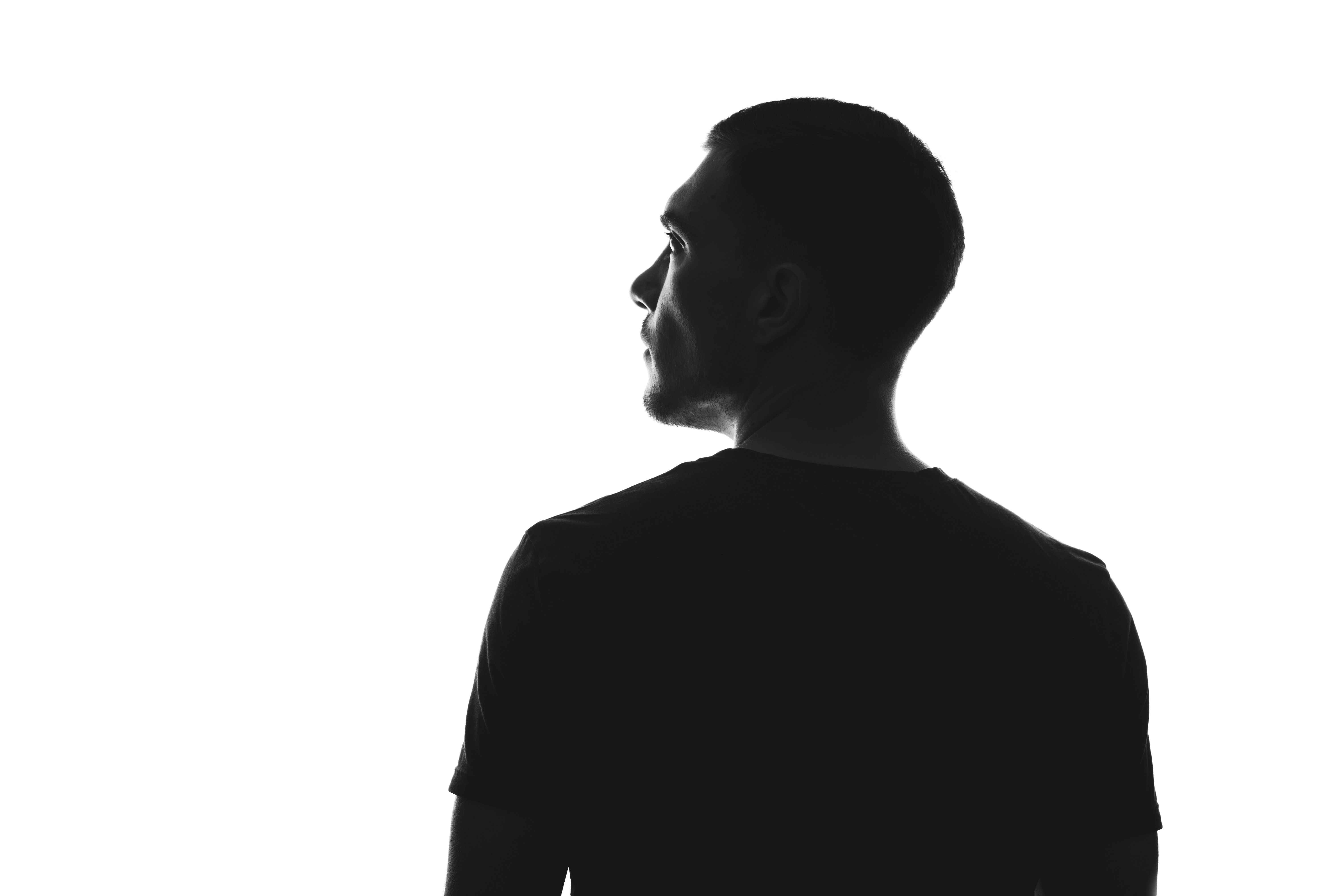 My experience in jail and prison has been a long road and I should've listened to my parents growing up.  Every time I came to jail I was doing some kind of drugs, and that lead me doing other stuff.  When I was doing this I wasn't just hurting myself, but my family as well. The reason I did these drugs is to make me feel cool, but I was wrong.  My parents told me that I was heading down a wrong path, that I would regret everything when they catch you.  I always wanted a better life that was the day I became sober and found NA (Narcotics Anonymous). I have been sober for six and a half years now and I found god in the process.  All this happened when I lost my dad when a blood clot went to his heart. 
I hit rock bottom when there was no one around.  Then shortly after that I was paroled to Kentucky. I went down there and started my own family.  I continued to be clean and sober and work the steps.  One day I was at work and my supervisor would not let me go to check into the parole office in time because I had to pick up my stuff before I left.  I did my best to hurry up, but I was late to check into the parole office.  My parole officer didn't want to hear about my work or about anything I had to say; he thought I was on the run.  They issued a warrant for my arrest – first finishing my time in Kentucky before returning to Vermont.
I got transported to Vermont on February 20th, 2020 even though the whole time on parole I never got any new charges; just a violation of parole.  Since I've been back in Vermont prison, I've felt as if I'll never get back out into society again.  All I want is to be back with my family in Kentucky after I take this time to work on myself.
Within the past two months here I have been accepted to Hartford Dismas House.  Dismas is giving me a chance to do something better with my life, and be a better role model to the community.  As I sit here writing this article from my cell in Springfield, I eagerly wait to take advantage of this opportunity Dismas has given me. I hope I can help people and relate to one who've seen this stuff first hand and pass my knowledge and experiences onto the ones who haven't in hopes that I can help prevent them from following a similar path.
"Everything doesn't just fall into place when you get sober"...
Casey grew up in Vermont with his mother, father and 3 siblings.  When he talks about his childhood he says that he was a wild child.  He was diagnosed with ADHD and looking back he says that his parents had no idea what to do with him.  He didn't attend school very often as he was either suspended or chose not to go.  He first went to jail when he was 17 and was in and out every year before coming to Dismas House. 
 It doesn't take long in a conversation with Casey to realize that he is whip smart, curious and retains everything.  But what isn't so obvious is how hard he has to work on himself every day. 
After Casey moved into Dismas in September 2019 he quickly found a good job.  He could do almost anything from rebuilding kitchens to building houses.   He was incredibly generous with new residents and helped them get set up with a job, cloths and would share whatever he had.  He was serious about his sobriety and invited others to AA meetings.
Everything doesn't just fall into place when you get sober Casey told me one day,  "Dismas was an incredible place because it gives you everything you need to succeed. I really enjoyed the volunteer cooks and hearing about their lives and I loved doing things together as a house.   I realized that I wanted to take advantage of what I had at Dismas House and work on becoming human again.  I wanted to be able to have conflict and deal with it without drinking.  Little did I know that I would go through the toughest period of my life when my father passed away unexpectedly.  It wasn't easy but I had the Dismas community behind me and for the first time in my life I was able to stay sober and clear headed.  I was finally able to help support my mother, sister and brothers rather than them worrying about me blowing up.  That was a real milestone in my life".
He went on to say "About a month after I moved out of Dismas House I was helping my 7 year old nephew with an art project.  I made a suggestion for a solution to a problem he was having and he looked at me hard and said "yea and you are ALWAYS right"! For some reason this coming from a 7 year old made me reflect on how I can come across to people.  I'm not sure I would have seen it that way before living at Dismas House but I like that I am able to hear it that way now.  This is the longest time I have been sober and out of jail and I know that I have more work to do but being a part of the Dismas community gave me a safe place where I learned that I can deal with conflict clear headed and the desire to work on who I want to be". 
"Marcy has been at Dismas House for seven months and gets emotional talking about the past."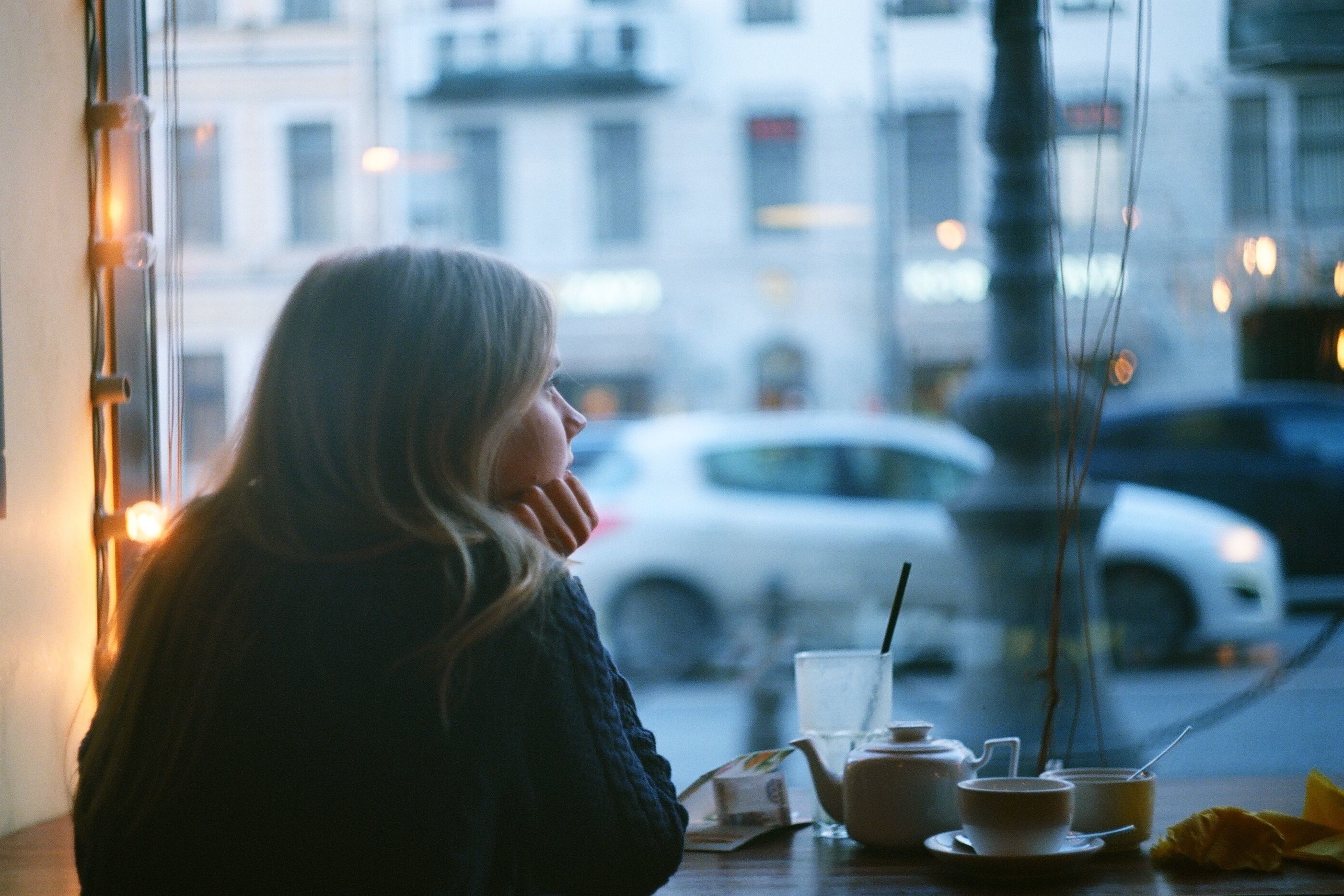 Marcy was in jail when I went to interview her. It was hot outside and I glanced at the small flower garden in front of the prison and probably wished I was gardening rather than entering the correctional facility. Marcy was extremely nervous and I tried to put her at ease by talking about the weather and gardening. I am always acutely aware of how much someone in prison has at stake during an interview to get into Dismas House.  Their freedom depends on them finding suitable housing that will accept them with no job or money. If they aren't accepted into a program and can't find housing they often remain in jail for months or years past their minimum sentence.
I soon found out that Marcy had served six years in jail but could have gotten out two years earlier if she had housing. She was anxious to start fresh and had so much hope and had mapped out her life from inside the prison. She had started her housing search in Southern Vermont where she had grown up but there were limited options and she hadn't been accepted into a few programs.
After completing the interviews and gathering the background information Marcy was accepted and moved into Dismas House. She had never been under supervision by Vermont Department of Corrections before and spent the first month at the house in constant contact with Dismas Staff and corrections staff to make sure she followed her release conditions. Burlington felt like a large city to her and her housemates showed her how to take the bus and get around. She eventually found a good job in a restaurant and finally had an income. Marcy had gone from living at home with family to prison and had no experience with a checking account or paying bills and she got lots of advice and support from others. She asked for advice a lot when she first moved in and counted on senior housemates for their wisdom.
Marcy has been at Dismas House for seven months and gets emotional talking about the past. She grew up in Southern Vermont and had a tough family experience and bounced between living with her father and grandmother. Her mother wasn't very involved in her life but she is trying to reconnect with her now. She had a learning disability and struggled to get through school.
Today, Marcy says she is so grateful that she found Dismas. She tries to be thoughtful and deliberate about her life and no longer thinks things just fall into place but believes she has to build something for herself. She works on this daily by attending on-line college courses, getting to work on time and being responsible. Her bedroom is filled with meaningful quotes and proverbs. She often shares details about her day during our evening meal and expresses gratitude for small things that have happened during the day that make her feel valued.