Legal Guidance
All parties – those affected, those whose actions affected them, and the community – are provided meaningful opportunities to participate, shape the process, and make decisions. Use these resources to help your re-entry process.
---
Valley Court Diversion Programs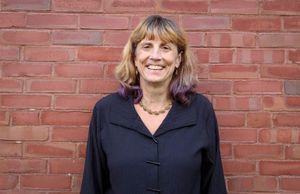 Ellen Wicklum, Executive Director
Ellen joined the Valley Court Diversion Programs team with a quirky professional background: she served in the Canadian Armed Forces, edited academic books, and managed cases for a social services agency before finding her calling in the restorative justice world. Ellen grew up in Canada and lived in England for a number of years, where she earned her Ph.D. at the London School of Economics.
Email Ellen at ellen@vcdp.org.
Visit the VCDP Website: Click Here or type in https://vcdp.org to your browser.
---